Dressing Up for the First Sugar Daddy Date
First impressions count when meeting a sugar daddy for the first date; you want to look the part without overdoing it. Your dress, makeup, shoes and accessories make a statement about your style and character. You don't want to wear a six-inch heel if he just invited you for a casual walk around the park because that appears a little off. Finding the right attire for a sugar daddy date involves creating a balance between his style, the venue and what makes you comfortable. Here's some more sugar baby advice about dressing to impress your rich man during the first date.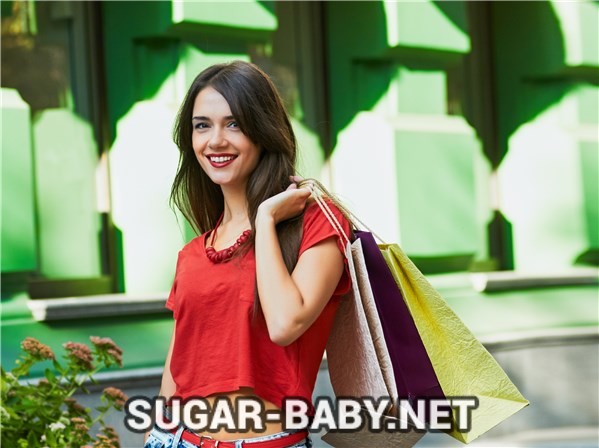 Sugar Baby Advice about Identifying His Style
His profile should help you determine what he considers a turn on or a turn-off. Does he prefer sophistication, trendiness or innocence? Experts in corporate law, banking or finance will always appear professional during working hours. This kind of sugar daddy will prefer artsy, edgy attire and not the business casual ensemble worn by the ladies he interacts with during the day. An off-shoulder mini dress, for example, is simple, yet classy. It strips off the suit persona, making him light up after a hard day's work.
Sugar Baby Advice about the Venue
If you are meeting for a coffee date, a pair of skinny jeans paired with a beautiful white blouse and a classy pump can't go wrong. A date at an upscale club requires a little more pomp; a strappy romper paired with a black belt and high heels create a casual, yet classy look. The romper should feature checkered or floral print to create personality. In addition, the belt is added to highlight curves. One great piece of sugar baby advice is to add a large, colourful hat and trendy sunglasses.
Friends can be helpful if you are meeting for a special event such as a fundraiser dinner and are not sure about what to wear. They will give you excellent advice about the attire to wear and the best etiquette around such guests.
Sugar Baby Advice about your Comfort and Style
Pick a range of outfits that make you feel comfortable. Respecting his style does not mean comprising yours. Some old sugar baby advice is to wear a cute form-fitting dress that shows off your curves. Dresses that are too small will make you appear stuffed while snug-fitting clothing may not highlight your strong points. The first date should help you determine whether your taste compliments his. Don't forget to accessorise appropriately. For the handbag, use a clutch, mini bag or wallet. Avoid showing up with an overstuffed purse as it creates the impression that you are unreliable and unorganised.